Why should I buy an antique and is this a good time to buy?
Why buy antiques?  Well, good question!  Now is an excellent time to buy antiques as worldwide global recession has driven antique prices down in recent years.  Also, present design trends are also influencing market values.  For example; Victorian tea sets, are a great bargain presently as a lot of the younger generation don't drink afternoon tea, and largely they like dishware that is dishwasher safe.
With prices in that particular category bottoming out, Victoriana seems to be poised for a 21st-century comeback.  Even trendy New York hotels are starting to serve afternoon tea again on 19th-century teacups and saucers, so it is a style and way of thinking that is coming around again.
Also, antiques need not be stuffy or overly fussy.  Some of today's best antique buys are far more functional than delicate.  Sturdy and simple wooden furnishings (typically furnishings that would have been made for the lower middle classes a century ago) are now comparably priced to the cost of flat-packed medium density fibre board (MDF) furniture and, unlike big-box store furnishings, you could quite possibly resell your well cared for antique furniture in time and get your money back or potentially even make a profit on it.  I am fond of saying "this piece has survived 100 years, there is no reason why it cannot survive 100 more….."
What do you look for in an antique?
Personally I look for quality first and foremost.  I want to be sure the item was initially well made and is aesthetically pleasing.  Then I want to be sure of authenticity of the piece as a condition of the sale. Then, I look for the physical condition of the item as it will be resold in our shop and, lastly, price is my fourth consideration. 
The way I look at buying antiques is that you are going to spend money on furniture and accessories for your home regardless, so you may as well buy something that is super well made, super functional and can hold its value after you use it.
Antiques and vintage furniture in general have a much greater chance of retaining value than new machine-made furniture of similar cost.
Plus, antiques add a sense of warmth, history, and character to your home.
How did you get into selling antiques?
Heatherbrae Antiques was born out of Sugar Barrel Antiques (www.sba-antiques.com) myself, my wife and sons ran as a family business for nearly six decades.
We provided (and continue to provide) quality antique and vintage furnishings to Lower Mainland Vancouver residents, businesses, and set decorators and film companies.
We are still a family owned and operated business and we continue to source items from Europe and North America. Since 1972 we have imported from as far away as England, Scotland, Wales, France, Spain, Denmark and the United States.
Where are you located and what are your hours?
We are located at 4508 Main Street in the rear of the building in Vancouver, British Columbia, Canada.
Our warehouse hours are Friday and Saturday 11am – 430pm (PST) or by appointment on other days.
Call Ben at 778.389.5234 for more information or to arrange a visit.
We are also available by telephone or email (antiquesheatherbrae@gmail.com) if you need to have a question answered at any other time.
How do I purchase your items on your website?
To purchase an item from our website online, click on the "Information Request" button on the item's page and we will follow through on the sale by email or by telephone.  We can accept payments through paypal (www.paypal.com) or by debit or credit card in the store.
Also, if it is easier for you, we are online on Etsy at https://www.etsy.com/ca/shop/HeatherbraeAntiques and we also sell on EBay (www.ebay.com) under HeatherbraeAntiques and 1st Dibs (www.1stdibs.com) under Heatherbrae Antiques.
How can I find out what the shipping cost will be on any given item?
Shipping costs can vary greatly by location and also by the service provided (white glove, front door freight etc.)  If you can provide an address, zip code and telephone number we can work with our shipping suppliers to determine the best shipping methods and costs.
Usually we are able to determine the best shipping methods to any location within 48 hours.  Further information about shipping methods can be found here or by calling us at 778.389.5234
How do you ship your items?
Shipping costs can vary greatly by location and also by the service provided (white glove, front door freight etc.)  If you can provide an address, zip code and telephone number we can work with our shipping suppliers to determine the best shipping methods and costs.
Usually we are able to determine the best shipping methods to any location within 48 hours.
______________________________________________________
Heatherbrae Antiques uses several shipping methods:
Greyhound Courier Express (GCX) in Canada.
Greyhound Package Express (GPX) in the USA.
Plycon Van Lines, preferred white glove carrier.
Ground Freight, 4-6 business days.  (door to door, curbside delivery only)
Local Pick Up
UPS
Ocean Freight Shipping (LCL) for larger items, internationally
     Greyhound
Greyhound shipping quotes are for terminal to terminal service only.  Picking up your items from the Greyhound terminal is the consignee's responsibility.
As Greyhound is the most cost effective method of shipping, packages can typically take 7 to 10 days to arrive but may take longer due to road or weather conditions or delivery to more rural destinations.
GPX/GCX notification by Phone.  Please enquire.
Plycon Van Lines
IMPORTANT: Plycon Van Lines typically takes 6-8 weeks from the date of shipment to arrival at your location. Please Note:  This estimation is purely an estimate and can take longer or shorter.
Plycon Van Lines offers door to door service on any item but is generally reserved for larger items that Greyhound cannot or will not take.
We can arrange shipment per request.
      Local Pick Up in Vancouver, Canada or Washington State
We can arrange local pick up of items at our Vancouver, Canada store or, at no cost, from our secure storage facility in Bellingham, Washington.
Please enquire. 778.389.5234
     UPS
Smaller items can often be shipped by UPS.  UPS provides its own insurance on items it carries.
Please enquire.
_______________________________________________________
International Shipping
International shipping is quoted by Ocean Freight to the closest sea port.
Inland freight and delivery arrangements must be made by the consignee.
Please allow 8-10 weeks for delivery.
_______________________________________________________
Insurance Policies
For Greyhound shipments, Heatherbrae Antiques offers its own insurance coverage at 3% of the value of the item, to be paid by the customer.
Insurance on Plycon shipments are covered by Plycon Van Lines and specified in their quotes.
On Ground Freight Shipping Heatherbrae Antiques offers its own insurance coverage at 3% of the value of the item, to be paid by the customer
UPS and USPS shipments will be insured for their maximum allowable amounts but please note: claims made through these methods are difficult to obtain.
_______________________________________________________
Important Customs Information for USA Buyers on Purchases over $2500US
Please note: For USA buyers purchasing any item that exceeds $2500 USD in value; US customs requires your SS# or Tax ID# to clear the item for entry into the United States.
By purchasing an item over $2500USD in value, you agree to provide this information to ourselves for inclusion in our US Customs documentation.
Please inquire.   778.389.5234
_______________________________________________________
Returns and Exchanges
After receiving the item, contact seller within 14 days.
We will only accept returns if the item has been damaged in shipping and the buyer can provide photos and documentation of such. Return shipping will be paid for by the buyer.
_______________________________________________________
A Word about Vintage/Antique Items
Heatherbrae Antiques deals predominantly in antique and vintage pieces of furniture and décor. These items have been previously used and loved and, as a result, are not in "as new" condition.
There are signs of use with most of these items, commensurate with the age of said piece. Heatherbrae makes an effort to disclose any "major" defects or condition issues that are above and beyond "normal wear and tear". However, the odd time things do escape our diligence.
If you are dissatisfied with your item(s) for any condition related reason, we welcome your phone call or email and we will work with you to resolve the matter amicably.
We have been in business locally since 1967.
Do you rent to Film Companies?
Yes, we love dealing with set decorators and film companies!  We have had a hand in film production in the Lower Mainland of British Columbia for over 40 years and have decorated dozens of sets.
Any of our pieces can be bought or rented and we can often outfit entire rooms of period furnishings.
What if my order arrives damaged?
We are extremely cautious in the packing and preparation of our shipped items.  With proper handling your antique should arrive to you just as it left us here in the warehouse.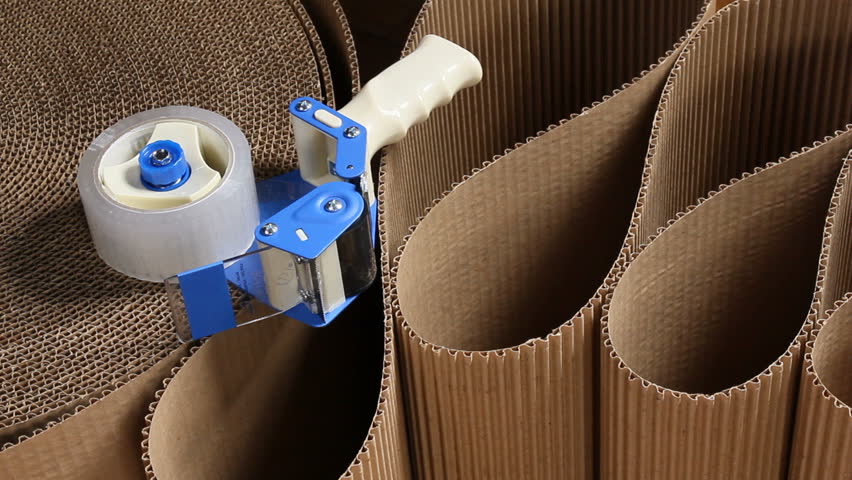 Unfortunately though, due to the nature of worldwide shipping, items can, on occasion, arrive damaged.
Should your item arrive damaged please contact us immediately and we can assist you.
Also, inspect the packaging once it arrives for any sign of external damage.  If there is damage, please take a photo to document it before you open up the package.
Taking a photo or two of the damage to the packaging is helpful as this can help us with any potential insurance claim.  If at all possible, refuse to accept items with obvious damage to the packaging as the internal contents could be damaged also.